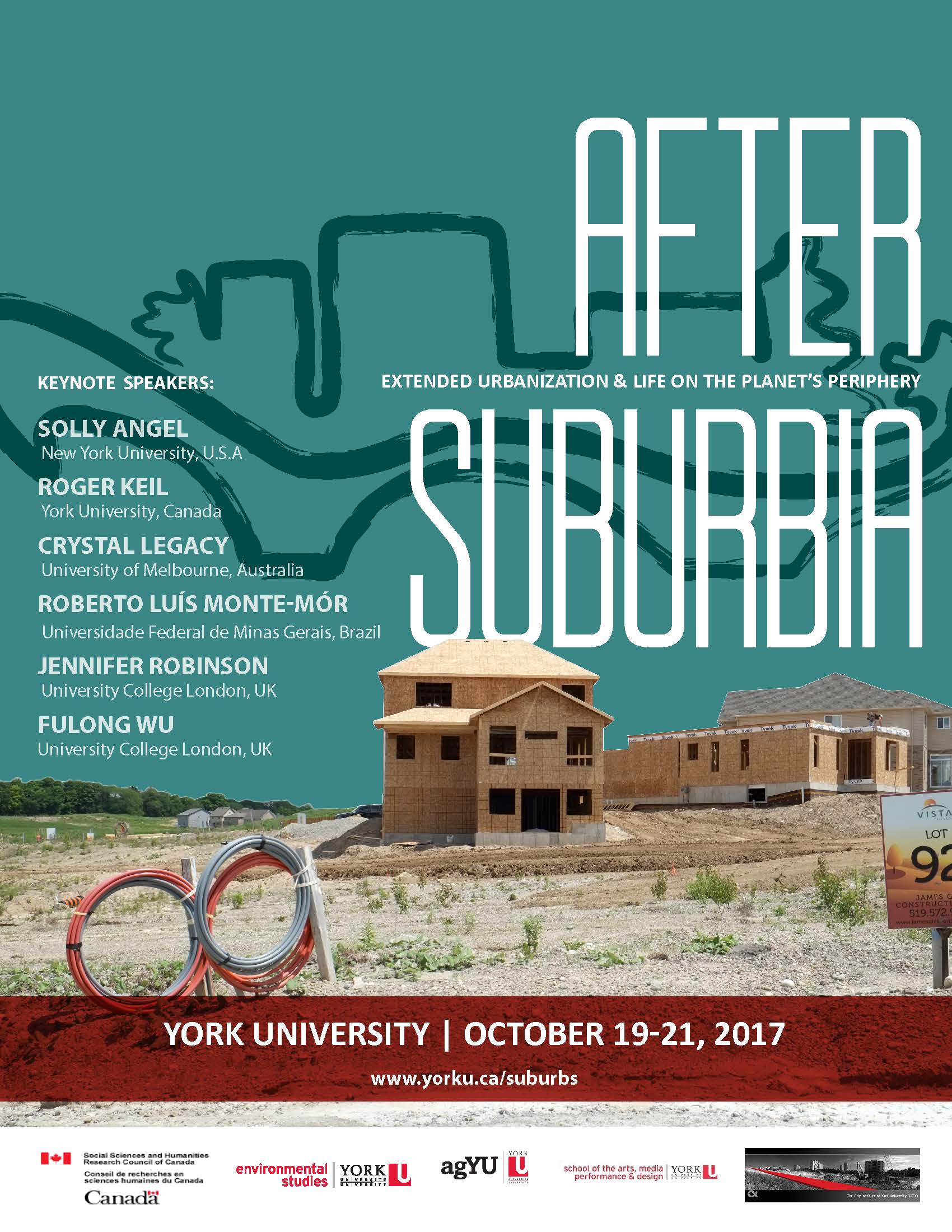 After Suburbia will be held October 19 – 21, 2017 at York University's Keele Campus.
CLICK HERE FOR A PDF COPY OF THE PROGRAM
The conference will bring together leading scholars of suburbanization and suburbanisms with a global profile, international scholars associated with the MCRI Global Suburbanisms project, Toronto region based urban policy and planning professionals and practitioners, and graduate students who will be presenting their own suburban research in our graduate student pre-conference.
The conference will be structured around the three foundational themes of the MCRI: Governance, Land and Infrastructure with the added topic of Comparative Suburban Research. Keynote speakers include Solly Angel (New York University, U.S.A); Roger Keil (York University, Canada); Crystal Legacy (University of Melbourne); Roberto Luís Monte-Mór (Universidade Federal de Minas Gerais, Brazil); Jennifer Robinson (University College London, UK); and Fulong Wu (University College London, UK).
In addition to conventional scholarly presentation formats (keynotes, panels, papers), the conference will feature:
Navigating the Conference:
Please continue to check back for updates as more details will be posted as they become available. We look forward to seeing you in October!
For more information or details about registration and volunteering for the conference please contact suburban@yorku.ca