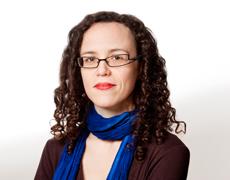 Title/Position:  Associate Professor
Department/Faculty/Institution: Institut national de la recherché scientifique (INRS)
Degree(s)/School(s):   Centre Urbanisation, Culture, Société
E-mail: Julie-anne.boudreau@ucs.inrs.ca
MCRI Projects: B8: Everyday Suburbanisms; C2: North America Research Cluster.
Background: Julie-Anne Boudreau is Doctor of Urban Studies from the School of Public Policy and Social Research of the University of California at Los Angeles. Currently Associate Professor at the Institut national de la recherche scientifique, Centre Urbanisation Culture Société (INRS-UCS) in Montreal, and holder of the Canada Research Chair on Urbanity, Insecurity, and Political Action, her work focuses on the relationship between political mobilisation, (sub)urbanisation and state restructuring processes. Her various projects in Los Angeles, Montreal, Toronto, Paris, Brussels, Mexico City, and Hanoi interrogate this relationship from the angle of feelings of insecurity and the experience of mobility and displacement. Working with migrants, domestic workers, motobikers, street vendors, and youth, she explores how the city and the suburb influence the formation of political subjectivities. She is co-Editor of the International Journal of Urban and Regional Research (IJURR) and has published numerous scientific articles. Her most recent book is entitled Changing Toronto: Governing urban neoliberalism (Univesity of Toronto Press, 2009), co-authored with Roger Keil and Douglas Young.
Research Interests: mobility, political action, insecurity, (sub)urbanity.
Selected Publications:
Boudreau, J.A., R. Keil and D. Young (2009). Changing Toronto: Governing Urban Neoliberalism. Toronto: University of Toronto Press. 247 pages.
Boudreau, J.A. (2000). The Megacity Saga: Democracy and Citizenship in this Global Age. Montreal: Black Rose Books. 198 pages.
Labbé, D. and J.A. Boudreau (accepted) "Understanding the causes of urban fragmentation in Hanoi: The case of New Urban Zones" in International Development and Planning Review.
Keil, R. and J.A. Boudreau (2010). "Le concept de la ville créative : la création réelle ou imaginaire d'une forme d'action politique dominante". In Pôle Sud. No 32(1) : 165-178. [The concept of creative city: The real or imagined creation of a dominant form of political action]
Boudreau, J.A., with the collaboration of N. Boucher and M. Liguori (2009). "Taking the bus daily and demonstrating on Sunday: Reflections on the formation of political subjectivity in an urban world" in City. Vol. 13(2-3): 336-346.
Boudreau, J.A. (2007). "Making new political spaces: Mobilizing spatial imaginaries, instrumentalizing spatial practices, and strategically using spatial tools" in Environment and Planning A. Vol. 39: 2593-2611.
Boudreau, J.A., P. Hamel, B. Jouve, and R. Keil (2007). « New state spaces in Canada: Metropolitanization in Montreal and Toronto compared » in Urban Geography. Vol. 28(1): 30-53.
Boudreau, J.A., P. Hamel, B. Jouve, and R. Keil (2006). « Comparing metropolitan governance: The cases of Montreal and Toronto » in Progress in Planning. Vol. 66(1): 7-59.
Desrosiers-Lauzon, G. and J.A. Boudreau. (in press). « Mobilité spatiale et communauté imaginée » in G. Sénécal (ed.). Axes, Pôles et Métropoles : Formes et Gouvernance de Montréal. Presses de l'université Laval. [Spatial mobility and imagined community]
Boudreau, J.A. and P. K. Wood. (in press). "(Dis)Comfort, (In)Security and the Experience of the Spaces In-Between" in Douglas Young, Roger Keil et Patricia K. Wood (eds.). In-between Infrastructure: Urban Connectivity in an Age of Vulnerability. Kelowna, B.C.: Praxis (e) Press.
Boudreau, J.A. (2010). "Reflections on urbanity as an object of study and a critical epistemology" in Jonathan S. Davies and David L. Imbroscio (eds.) Critical Urban Studies: New Directions. New York: SUNY Press. pp. 55-72.