A Theory of the Tides: Centres, Peripheries and Urban Revolt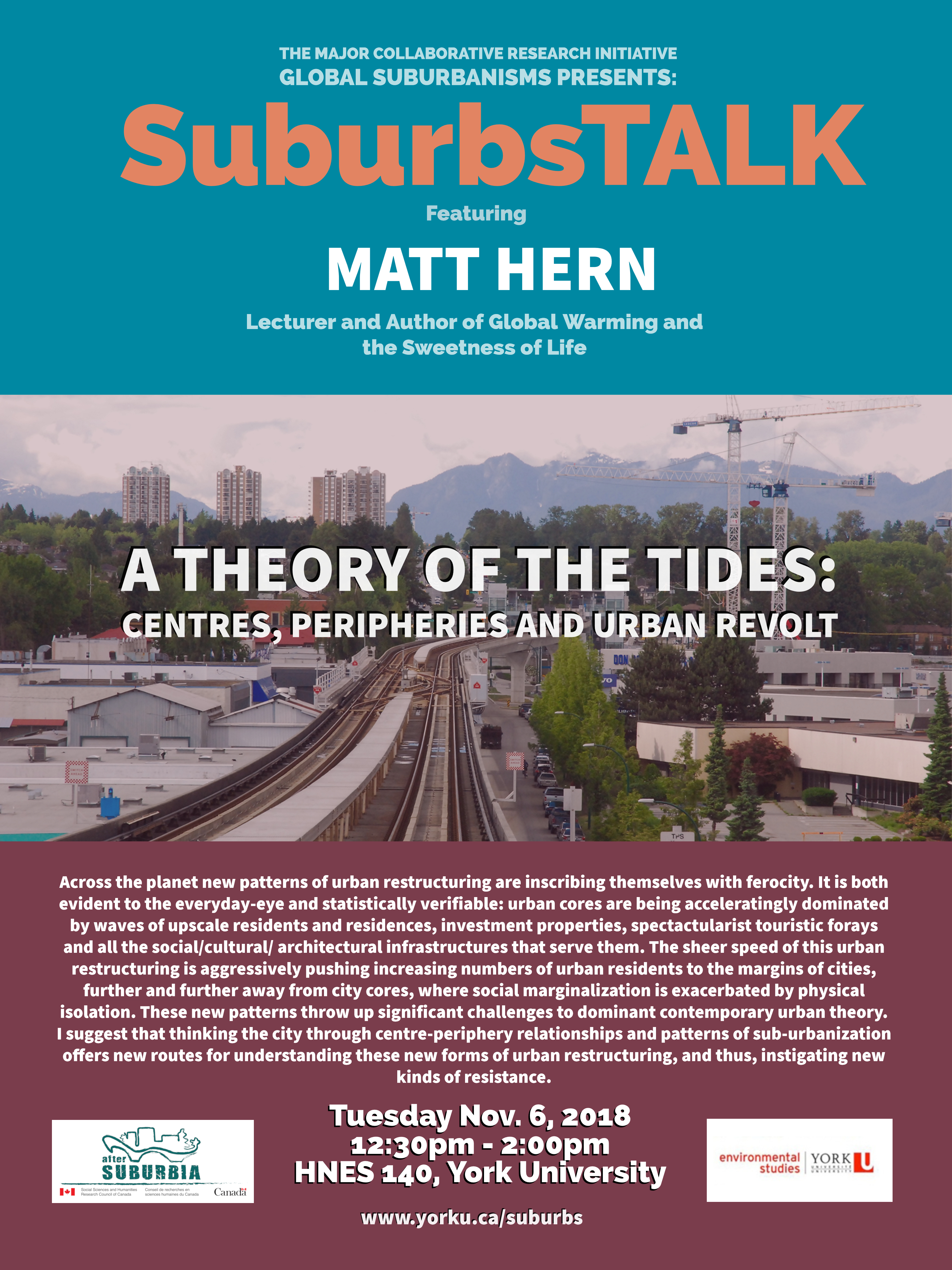 Please join us for an upcoming SuburbsTALK by lecturer and author Matt Hern.
Date: Tuesday November 6, 12:30pm-2:00pm
Location: Room 140, Health, Nursing & Environmental Studies Building
Across the planet new patterns of urban restructuring are inscribing themselves with ferocity. It is both evident to the everyday-eye and statistically verifiable: urban cores are being acceleratingly dominated by waves of upscale residents and residences, investment properties, spectactularist touristic forays and all the social/cultural/ architectural infrastructures that serve them. The sheer speed of this urban restructuring is aggressively pushing increasing numbers of urban residents to the margins of cities, further and further away from city cores, where social marginalization is exacerbated by physical isolation. These new patterns throw up significant challenges to dominant contemporary urban theory. I suggest that thinking the city through centre-periphery relationships and patterns of sub-urbanization offers new routes for understanding these new forms of urban restructuring, and thus, instigating new kinds of resistance.
Matt lives and works in East Vancouver on səlil'wətaʔɬ (Tsleil-Waututh), Skwxwú7mesh (Squamish), and xʷməθkʷəy̓əm (Musqueam) territory with his partner and daughters. He co-directs Solid State Industries, and continues to lecture globally. Matt's books and articles have been published on all six continents and translated into thirteen languages. His most recent books are What a City is For: Remaking the Politics of Displacement (MIT Press, 2016) and Global Warming and the Sweetness of Life (MIT, 2018, with Am Johal and Joe Sacco).
---
Governance, Land, and Infrastructure in the Italian Periphery
Drawing on connections made through York International, the SSHRC-funded Major Collaborative Research Initiative Global Suburbanisms: Governance, Land and Infrastructure based at York University teamed up with the University Florence and Polytechnic University of Milan to present the Spring Institute in Global Suburban Studies. Aimed at early career scholars and advanced graduate students, the Spring Institute took place in Florence and Milan from April 30- May 11, 2018. On the Canadian side, York University professors Ute Lehrer and Roger Keil were joined by University of Waterloo professors Pierre Filion and Markus Moos, all theme leads in the MCRI on global suburbanization. Participants sponsored through the MCRI included 18 early career scholars and advanced graduate students from the Toronto and Waterloo region, as well as from other international institutions.
"As a postdoc, the Spring Institute in Global Suburban Studies provided me with a perfect opportunity to exchange ideas and get familiar with state-of-the-art academic thought on issues of contemporary sub/urbanization. Above all the Institute became a small community of international intellectuals where I immediately felt welcome and I acquired a strong sense of belonging." – Yannis Tzaninis, postdoctoral researcher, University of Amsterdam
Using the suburbanization of Florence and Milan as examples, it was the purpose of the institute to study and discuss global suburbanization processes through conceptual and methodological collaboration during two weeks of intense and in-depth exchange. Structured around the themes of governance, land, and infrastructure, the institute combined formal and informal opportunities to study the sub/urban landscapes of Florence and Milan. The first week in Florence featured lectures on the multiplicity of Florence suburban landscapes by professors Giancarlo Paba, Camilla Perrone, and Iacopo Zetti from the University of Florence. It also included an introduction to suburbanization and suburbanisms by professors Roger Keil and Ute Lehrer, discussing their recently published works Suburban Planet and The Suburban Land Question. In addition to formal lectures and group discussion, the week featured suburban field trips and workshops, including a bike tour and a session on publishing for early career scholars.
Highlights from the suburban bike tour included visits to Parco delle Cascine, a historical public park that winds along the banks of the Arno River; Le Piagge, a modernist social housing development commonly called "the ships" due to their unique shape; and a visit to the proposed site for the Peretola Airport expansion which doubles as an important hydrological and agricultural landscape. The bus tour featured stops in Scandicci, a Florentine suburb connected to the centre by the city's first tramway; Chianti, where participants observed the touch of urbanization on the rural landscapes of wine country; and Prato, a landscape of textile factories and home to a large Chinese community.
"The Global Suburbanisms Spring Institute provided me with an excellent opportunity to deepen my understanding of socio-spatial (in)justice and it's manifestations across (sub)urban landscapes. Thanks to this experience, I was able to develop a robust theoretical framework for my research, which explores community control of land and housing to address the inequitable spatial dynamics that shape our cities and suburbs." – Aida Mas, MES planning student, York University
The workshop on publishing took place in Fiesole, in the former home of renowned Italian architect Giovanni Michelucci. In addition to the discussion on publishing featuring professors Ute Lehrer, Camilla Perrone and Roger Keil, Spring Institute participants were introduced to the life and legacy of this important architect by Professor Giancarlo Paba, the president of the Michelucci Foundation.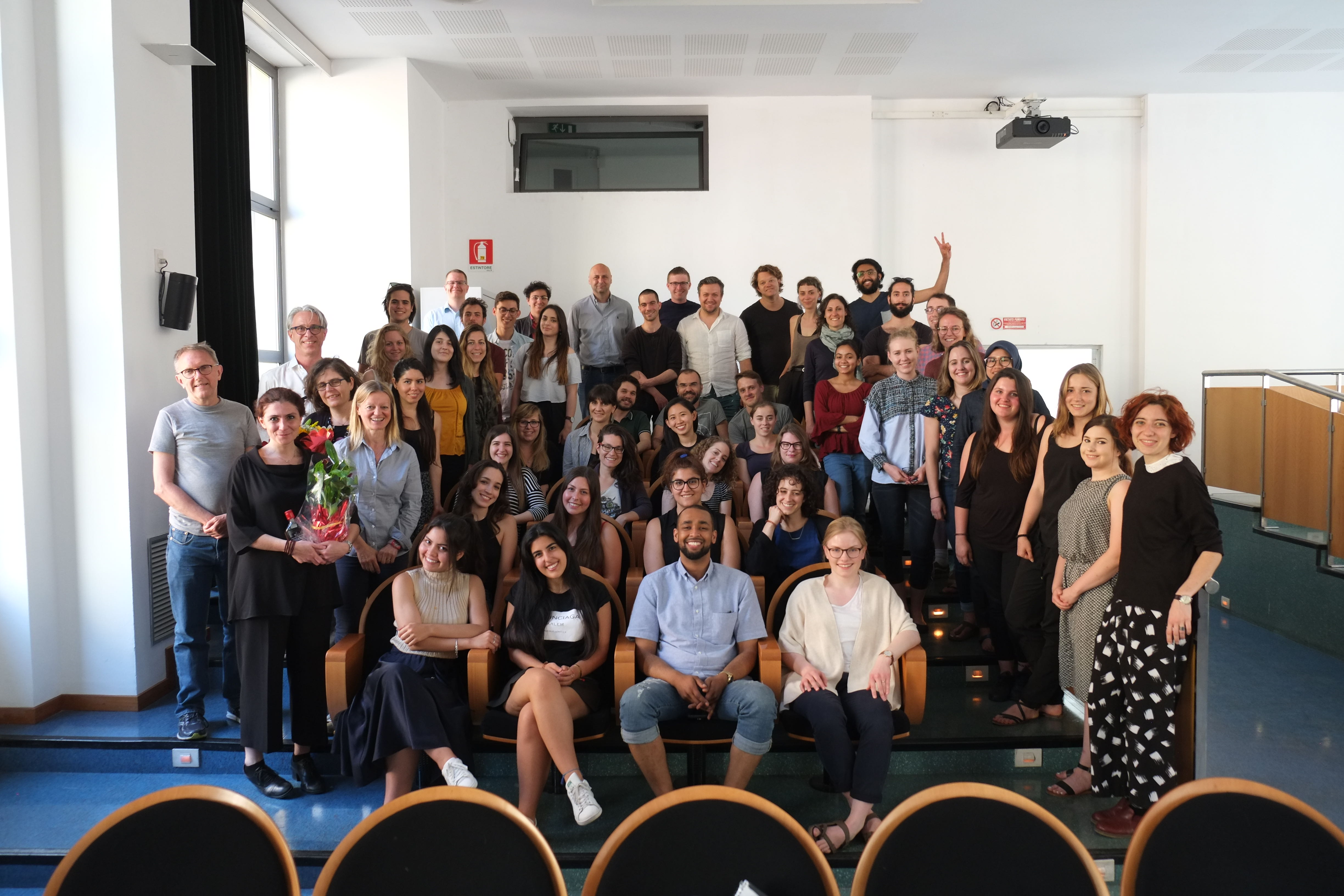 The second week in Milan featured lectures on post-metropolitan Italy by professors Alessandro Balducci and Valeria Fedeli, Polytechnic University of Milan; Suburban Infrastructure by Professor Pierre Filion, University of Waterloo; and Everyday Suburbanisms by Professor Markus Moos, University of Waterloo (with Lorenzo de Vidovich acting as a discussant). Moos' lecture was based on his recently published book Still Detached and Subdivided? Suburban Ways of Living in 21st Century North America. The second week included a career building workshop on "Methods of Suburban Research" led by professors Pierre Filion, Ute Lehrer, and Markus Moos.
"As a student transitioning from a Master's to a PhD program, the Spring Institute provided a wealth of knowledge in different aspects of research. In addition to learning about and experiencing Italian suburbs, the sessions at the Institute provided networking opportunities to share research ideas, methodologies, and strategies in an informal setting, which had prepared me better to carry out my own future research projects." – Nabila Prayitno, PhD student, University of Waterloo
Field trips in Milan included walking and bus tours. The walking tour, led by Professor Valeria Fedeli, explored urban transformation in the central city of Milan. Stops on the tour included the newly developed Porto Nuova, a central business district that boasts that country's tallest skyscraper as well as a visit to CityLife, a mixed use development project located on the former grounds of the Fiera Milano exhibition, featuring new condominium developments by international starchitects Zaha Hadid and Studio Libeskind. The bus tour, led by Professor Marco Facchinetti, Polytechnic University of Milan, brought the participants to a variety of communities demonstrating the vast differences in suburban development shaping Milano's periphery. A highlight for many was visiting the famed Silvio Berlusconi's exclusive residential enclave Milano 2, built in the 1970s and intentionally disconnected from the city by metro.
In the spring of 2019, Professor Ute Lehrer will bring another group of students abroad, this time to Germany. Organized as a course for York MES planning students, the critical planning workshop will study the principles of modern urban planning and investigate the realities of planning today.
---
Global Suburbanisms: Concepts, Cases and Connections in Extended Urbanization
Reprinted from urban policy and politics blog site The New Spirit
From wealthy gated communities and high-rise dominated suburbs to exploding peripheries and informal settlements, suburbanization now dominates 21st century urban development.
Over the past 8 years, the SSHRC Major Collaborative Research Initiative (MCRI) "Global Suburbanisms: Governance, Land and Infrastructure in the 21st Century" at York University, Canada has brought together over 50 researchers from around the world to study emerging forms of (sub)urbanisms and suburbanization. Focusing on the themes of governance, land and infrastructure, this MCRI has produced a significant volume of work both conceptual and empirical.
Among its most impressive results have been comprehensive reviews of theoretical and methodological approaches in regions and countries across the globe as well as detailed case studies of suburbanization and suburban ways of life in the growing peripheries of the urban world. Volumes on governance (ed. by Hamel and Keil) land (ed. by Harris and Lehrer) and infrastructure (ed. by Filion and Pulver) provide international overviews that rely on situated analyses of suburban governance, land and infrastructure in particular regions.
Regional overviews (a European overview has been published and volumes on North American and South American suburbanization are forthcoming), innovative new methodological approaches to suburban growth and changes to suburban life (such as Still Detached and Subdivided? by Moos and Walter-Joseph), and synthetic treatises of the subject of extended urbanization such as Keil's Suburban Planet round out the work done by the MCRI.
Much of the research conducted by MCRI associates has been published in the Global Suburbanisms book series. Edited by Roger Keil and published by the University of Toronto Press, it is the first major scholarly series to systematically examine worldwide developments in suburbanization and suburbanisms today. Titles to date include:
Massive Suburbanization: (Re)Building the Global Periphery (Forthcoming) edited by K. Murat Güney, Roger Keil, and Murat Üçoğlu
Providing a systematic overview of large-scale housing projects, Massive Suburbanization investigates the building and rebuilding of urban peripheries on a global scale. The book furthers the discussion pertaining to the problems of the urban periphery, urbanization and the neoliberal production of space.
Critical Perspectives on Suburban Infrastructures: Contemporary International Cases (Forthcoming) edited by Pierre Filion and Nina Pulver
As most new development takes place in suburban areas, tensions emerge stemming from rapid growth. Critical Perspectives on Suburban Infrastructures investigates these tensions, looking at infrastructure issues within different suburban and societal contexts. From low-density infrastructure-rich global north suburban areas, rapidly developing Chinese suburbs and the deeply socially stratified suburbs of global south countries, the book highlights infrastructure challenges and features common to all suburban areas .
The Suburban Land Question: A Global Survey (2018) edited by Richard Harris and Ute Lehrer
Focusing on issues associated with the scale and pace of rapid urbanization, The Suburban Land Question identifies common elements of suburban development. Drawing from a variety of sources from around the world, the book discusses the unique transitional character of suburban land and the many elements that distinguish land development in the urban fringe.
Old Europe, New Suburbanization?: Governance, Land, and Infrastructure in European Suburbanization (2017) edited by Nicholas A. Phelps
Exploring Europe's oldest metropolises, Old Europe, New Suburbanization? highlights how both historical and geographical factors have shaped urban areas in Europe. The book provides evidence for new processes of suburbanization, challenging the dominant perspective in (sub)urban theory that establishes the United States as the norm against which all other contexts are measured.
What's in a Name?: Talking about Urban Peripheries (2017) edited by Richard Harris and Charlotte Vorms
What's in a Name? is the first book in English to pay serious and sustained attention to the naming of the urban periphery worldwide. By exploring the ways in which local individuals speak about the urban periphery, the book works to bridge the assumed divide between the global North and the global South.
Suburban Governance: A Global View (2015) edited by Pierre Hamel and Roger Keil
As suburban growth becomes the dominant urban process of the twenty-first century, its governance poses an increasingly pressing set of global challenges. Suburban Governance provides a global overview of how governance regulates the creation of the world's suburban spaces and everyday life within them.
In addition to the UTP book series, the following books have come out of the MCRI:
Suburban Planet: Making the World Urban from the Outside In (2018) by Roger Keil (Cambridge: Polity)
Life in the urban century is suburban. While the massive wave of present urbanization is often referred to as an 'urban revolution', most of this startling urban growth worldwide is happening at the margins of cities. Suburban Planet examines the processes that create the global urban periphery and the ways of life we encounter there.
Still Detached and Subdivided? Suburban Ways of Living in 21st-Century North America (2017) edited by Markus Moos and Robert Walter-Joseph (Berlin: Jovis)
Still Detached and Subdivided? offers an accessible yet rigorous account of 'suburbanisms' as particular ways of living. Moving away from treating suburbs as homogenous, the book uses visually stunning maps and data visualizations to demonstrate that aspects of this lifestyle occur simultaneously in urban and suburban places.
Suburban Constellations: Governance, Land and Infrastructure in the 21st Century (2013) edited by Roger Keil (Berlin: Jovis)
In a world of cities, suburbanization is the most visible and pervasive phenomenon. Departing from the single-family home subdivisions of North America, Suburban Constellations provides a first account of this global development with overviews of trends in the Americas, Europe, Africa, Australia and Asia.
---
To Suburbia & Beyond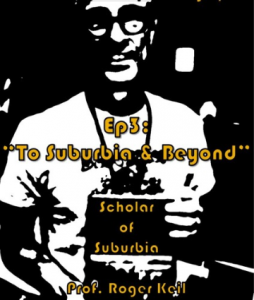 Episode 3 the (Sub)urbanista Podcast features Roger Keil and his thoughts on global suburbanisms. Interviewed by Dr. Paul Maginn from the University of Western Australia, "To Suburbia & Beyond" was recorded at the 2018 American Association of Geographers Annual Meeting in New Orleans, USA.
Click here to link to the podcast.
---
South Asian Urbanisms
A special issue on South Asian Urbanisms is now available in Economic and Political Weekly. The issue features papers from last year's South Asian Suburbanisms Workshop: Tracking Transformations in Agrarian-Urban Hinterlands of South Asia which took place February 23-25, 2017 in New Delhi, India.
The papers look at the dynamics of South Asian urbanization and how they differ from the dominant modes of suburbanisms and suburbanization in the Global North. The special issue includes the work of Shubhra Gururani (York University), Rajarshi Dasgupta (Jawaharlal Nehru University), Shruti Dubey (University of Delhi), Andrew Nelson (University of Texas), Malini Krishnankutty (Tata Institute of Social Sciences, Mumbai), and more.
Click here to access the full issue: http://www.epw.in/journal/2018/12
---
Springtime in the Urban Periphery!

Due to the labour disruption at York University, the following events will be cancelled.
This spring, as part of its occasional SuburbsTALK series, the MCRI Global Suburbanisms will organize three events that feature presentations by international suburban experts. The series is loosely tied to the Spring Institute in Global Suburban Studies held in May 2018 in Florence and Milan, Italy. Two of the three talks at York University are concerned with Italian suburbanization.
Following last year's final conference of the project, the talks also speak to the general "post-suburban" re-orientation of the Global Suburbanisms initiative as it seeks to define a renewed research agenda beyond the previous conceptual and empirical areas of scholarship among the more than 50 international researchers. Three areas in particular have been highlighted for future work: Health and suburbanization; suburban infrastructures; and suburban political ecologies. An additional research area focusing on the hemispheric suburbanization in the Americas is under development.
Lorenzo De Vidovich, Politecnico di Milano
Reframing Local Welfare Through Suburbs: Tales from Italy
Tuesday, March 20, 2018
1:00pm - 2:00pm, HNES 142
Marco Facchinetti, Politecnico di Milano
Urbanizing the Regions: Master planned transformations and the change of urban shapes
Friday, March 23, 2018
11:30am - 12:30pm, HNES 038
[Please note that this presentation will be part of a classroom presentation in the Faculty of Environmental Studies]
Igal Charney, University of Haifa
Urbanizing the Edge City: The Tysons experience
Wednesday, April 4, 2018
12:00pm - 1:00pm, 764 Kaneff Tower
---
News
This research is supported by the Social Sciences and Humanities Research Council of Canada through funding from the Major Collaborative Research Initiative "Global suburbansims: governance, land, and infrastructure in the 21st century (2010-2017).