Friday October 20, 2017
12:45pm – 2:00pm
The Underground, York University Student Centre
Greater Toronto Suburban Working Group (GTSWG) presents:
GOVERNING & CHANGING THE URBAN PERIPHERY
The municipalities of the Greater Golden Horseshoe region have evolved to become far more than the periphery of Toronto. These towns and cities now have the majority of population and economic growth, and are becoming more central to sociocultural identity and prosperity of one of the world's pre-eminent regions. The towns and cities around Toronto are inventing new modes of governance in the rapidly changing (sub)urban region. Hear and see for yourself from the Mayors of the municipalities' how the suburbs' physical and political landscapes are not what you would expect and why that's a good thing.
Panelists: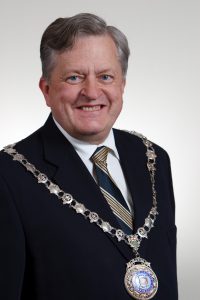 Mayor Rob Burton, Oakville
Mayor Rob Burton has served as Oakville's Mayor since 2006. Working alongside Council and staff, he has focused on controlling growth, saving green space, and making key investments in community facilities, services 11 and infrastructure; all while maintaining the best fiscal health in the province and keeping tax increases at or below inflation. During his time as Mayor, many groundbreaking initiatives that protect Halton and Oakville's ability to control the built and natural environment and the health, safety and finances of the community have been implemented .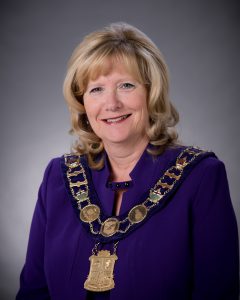 Mayor Linda Jeffrey, Brampton
Mayor Linda Jeffrey has an established track record in public service both at the municipal and provincial levels. During her 20-year tenure in the political field, she served as a Brampton City Councillor for four consecutive terms from 1991- 2003. A resident of Brampton since 1983, Mayor Jeffrey is strongly rooted in Brampton and is passionate about the city's development .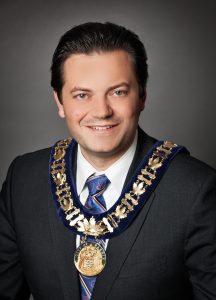 Mayor Jeff Lehman, Barrie
Jeff Lehman is the 46th Mayor of the City of Barrie, having been re-elected to a second term in 2014 with 92.3% of the popular vote. As the head of Council, he is leading Barrie through a period of rapid change. During his first term in office, Barrie led all metropolitan areas east of Alberta in the rate of job creation. From 2014-2017, Lehman chaired Ontario's Big City Mayors' Caucus (LUMCO), representing Ontario's 27 largest cities. Mayor Lehman is also a founding director of Alectra, the second largest community- owned utility in North America, serving more than a million customers in southern Ontario .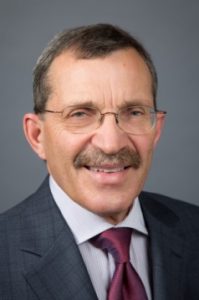 Mayor Steve Parish, Ajax
Steve Parish was appointed as Mayor of the Town of Ajax in December 1995. He is the longest serving Mayor in the Town's history, having been re-elected to the position in each of the Municipal Elections, from 1997 to 2014. Mr. Parish has been an outspoken
advocate for the environment and sustainable development. In 2000, he championed the adoption of an environment first Official Plan by the Town of Ajax. He is a proponent of the Province of Ontario's Greenbelt initiative, and successfully advocated that all of the Town's non-urban lands be placed in the Greenbelt. He presently serves as Co-chair of Municipal Leaders for the Greenbelt .
Chair: Sean Hertel, GTSWG & City Institute
Sean Hertel is a Registered Professional Planner with 19+ years of experience, and leads a Toronto-based practice that is uniquely positioned at the intersection of different disciplines, environments and processes. As a connector of ideas and people to shape cities,
Sean and his collaborators lead a diverse range of projects that reflect the complexity of the urban landscape.