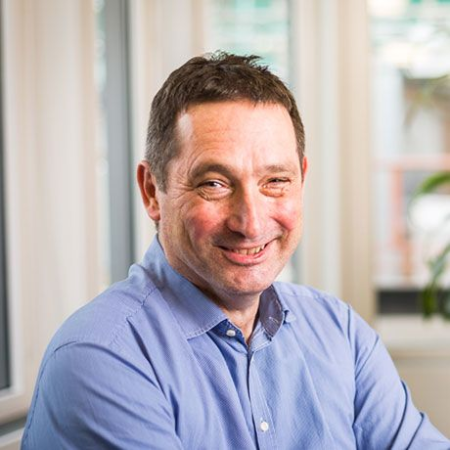 Title/Position: Associate Technical Director
Firm: COWI UK Limited
Email: rbbl@cowi.com
MCRI Projects: A2: Governance; B1: New Suburban Forms; B3: Land and Housing Markets; C1: Africa Research Cluster (Team Lead); C4: South Asia Research Cluster.

Background: Robin Bloch is a professionally-trained urban and regional planner with over 20 years of international professional/practitioner experience in urban, metropolitan and regional planning, spatial and land use planning, urban and regional economic development, and urban environmental planning and management. He is the Associate Technical Director for COWI UK Limited and was previously a Principal Consultant for ICF International. His work has incorporated the full spectrum of the project cycle from project identification and formulation through implementation, quality assurance and the monitoring and evaluation of individual projects and programs. He also has long-run international experience of policymaking and of urban, regional and economic development strategy and planning at local, regional and national government levels. Bloch is also a research affiliate at the University of the Witwatersrand and the University of Cape Town. Most recently he published "Dubai's long goodbye" in the International Journal of Urban and Regional Research. Currently, he is serving as Project Manager on the preparation of a Global handbook on Integrated Urban Flood Risk Management for the World Bank/Global Facility for Disaster Reduction and Recovery and the Disaster Risk Management Global Expert Team. The handbook provides an operational guide on how to effectively manage the risk of floods in rapidly urbanizing settings in the context of a changing climate.
Research Interests: Economic and Regional Development; Politics and Government; Globalization.
Select Publications:
Bloch, R. (2015). Africa's new suburbs. In P. Hamel & R. Keil (eds.) Suburban Governance: a Global View. Toronto: University of Toronto Press.
Lehrer, U., Harris, R. & Bloch, R. (2015). The Suburban Land Question. Urban Planning International. 30 (6): 18-26.
Mabin, A., Bloch, R. & Butcher, S. (2013). Peripheries, suburbanisms and change in sub-Saharan African cities. Social Dynamics: A journal of African studies.
Lamond, J., Bhattacharya, N. & Bloch, R. (2012). The role of solid waste management as a response to urban flood risk in developing countries, a case study analysis. In D.G. Proverbs, S. Mambretti, C.A. Brebbia & D. De Wrachien, D. (eds.) Flood Recovery, Innovation and Response III (Vol. 159). Southampton: WIT Press.
Jha, A., Bloch, R. & Lamond, J. (2012). Cities and flooding: a guide to integrated urban flood risk management for the 21st Century, Washington D.C., GFDRR/World Bank.
Bloch, R. (2010). Dubai's long goodbye. International Journal of Urban and Regional Research. 34 (4).
Bloch, R. (2000). Subnational Economic Development in Present-Day South Africa: Retrospect and Prospect. Urban Forum, Urban Futures Special Issue.11 (2).
Bloch, R. & Lafontaine, A., Jorgensen, H.G. & Roe, N. (2000). Evaluation Report: Evaluation of DANCED Supported Capacity Development Initiatives in the Republic of South Africa. DANCED, Danish Environmental Protection Agency, Ministry of Environment and Energy, Copenhagen.
Bloch, R. & Lewis, D. (1998). SDIs: Infrastructure, agglomeration and the region in industrial policy. Development Southern Africa. 15 (5).
Bloch, R. (1995). Endless Quest for Space: The Provision and Use of Industrial Space in South Africa. Urban Forum. 6 (1).
Bloch, R. (1990). Post-War Regional Planning: Theory and Record. The South African Journal of Economics. 58 (2).