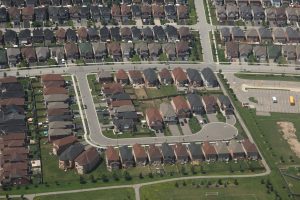 Team Lead:
Team Members & Area of Study:

Roger Keil & Pierre Filion (Toronto)
Julie-Anne Boudreau & Pierre Hamel (Montreal)
Stefan Kipfer & Julie-Anne Boudreau (Paris)
Roger Keil & Jochen Monstadt (Frankfurt)
Solomon Benjamin (Bangalore)
Zhigang Li & Fulong Wu (Shanghai)
Alan Mabin & Alison Todes (Johannesburg)
Jan Nijman (Miami)
Greater Toronto Suburban Working Group (GTSWG)
The GTSWG is a discussion and information-sharing forum for the Toronto-based research partners, comprised of a spectrum of actors involved in various aspects of the planning and development of the GTA. Partners of this project include:
Building and Land Development Association (BILD), GTA Chapter – Land development Industry group representing member builders, developers and owners across the GTA.
Canadian Urban Institute – A Toronto-based national non-profit planning and development "think tank", which provides professional advice to clients on a range of urban issues.
DIALOG (formerly Office for Urbanism) – A Toronto-based planning and design firm.
Friends of the Greenbelt Foundation – A non-profit organization founded preserve and enhance the environmental and agriculture integrity of the Greenbelt.
R.G. Richards & Associates – A Mississauga-based planning and development firm.
The Neptis Foundation – A non-profit organization promoting a greater understanding of urban regions, through research in land use, built form and transportation.
City of Markham – The largest municipality in the suburban Region of York, located immediately north of Toronto.
United Way of York Region – A charitable organization that unites donors, volunteers, and human Service providers in improving residents' quality of life across the nine municipalities of York Region.
Urban Strategies Inc. – A Toronto-based planning and design firm.
The Group, which was led by Roger Keil and York University MES graduate and planner Sean Hertel, served as a discussion forum for the participating members in working towards inspiring new forms of suburban governance. The Group was established and held its Inaugural Meeting in late 2010. Meetings of the Group were held four times per year and were organized around a specific topic (e.g. growth management, natural environment, planning, etc.). the topics were decided by a consensus among the Group members and hosted by a different GTSWG member organization.
Research Context, Methods & Goals:
Researchers carried out a survey (15 expert surveys and semi-structured interviews, using a joint catalogue of questions) in Toronto (Keil & Filion), Montreal (Boudreau & Hamel), Paris (Kipfer & Boudreau), Frankfurt (Keil & Monstadt), Bangalore (Benjamin), Shanghai (Li & Wu), Johannesburg (Mabin & Todes), and Miami (Nijman).  The surveys and interviews were conducted in person or by email, in the places researchers live and work. This was done over the course of Years 3-5 of the MCRI. Findings were integrated into to a series of papers on (a) regional governance of suburbanization in metropolitan areas; (b) suburbanization, as a core process of socio-spatial change which requires governance innovation to deal with accelerated problem constellations in rapidly developing peripheral urban settings.
Presentations & Publications:
Conference and Workshop Presentations
Publications and Other Dissemination