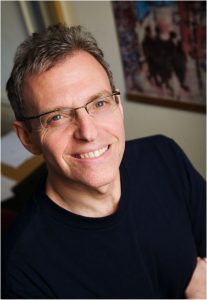 Title/Position: Professor
Department/Faculty/Institution: Geography, Unit for Criticism and Interpretive Theory, University Of Illinois at Urbana-Champaign
Degree(s)/School(s): Ph.D. Rutgers University 
E-mail: dwilson2@illinois.edu
MCRI Projects: B2: Suburban Redevelopment and Tower Renewal; C2: North America Research Cluster.
Background: David Wilson is interested in contemporary redevelopment of urban and suburban places in North America and the global west. He seeks to apply innovative social and political theory to understanding the interplay of redevelopment governances with grounded populations, institutions, and political settings.
Research Interests: Redevelopment Governances; Neoliberal Growth and Redevelopment Dynamics; The Racializing of Urban and Suburban Issues.
Selected Publications:
Wilson, D. (2018). Chicago's New Racial Redevelopment Machine and South Side Blues Clubs. New York: Palgrave-MacMillan.
Gerhard, U., Hoelscher, M. & Wilson, D. (2016). Making Creative Cities: New Inequalities. New York: Palgrave-MacMillan.
Wilson, D., Miraftab, F. & Salo, K. (2015). Urban Inequalities Across the Globe. London: Routledge.
Wilson, D. (2015). The Politics of the Urban Sustainability Concept. Champaign: Common Ground.
Wilson, D. (2010). Performative Neoliberal-Parasitic Economies and the Making of Political Realities: The Chicago Case. International Journal of Urban and Regional Research.
Wilson, D. (2009). Racialized Poverty in United States Cities: Toward A Refined Racial Economy Perspective. Professional Geographer. 61 (2): 139-150.
Wilson, D., Beck, D. & Bailey, A. (2009). Neoliberal-Parasitic Economies and Space Building: Chicago's Southwest Side. Annals of The Association of American Geographers. 99 (2): 301-324.
Wilson, D. (2008). Neoliberal Redevelopment in Western Cities: Neglected Underpinnings. Urban Geography. 29: 193-196.
Wilson, D. (2007). Cities and Race: The New American Black Ghetto. London: Routledge.