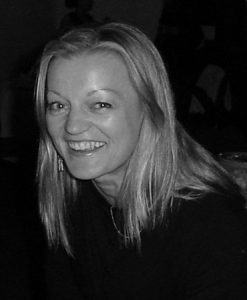 Title/Position: Professor
Department/Faculty/Institution: Faculty of Environmental Studies
Degree(s)/School(s): lic. phil. (History of Art and Architecture, Sociology, Economic and Social History) Zurich, PhD (Urban Planning) UCLA
E-mail: lehrer@yorku.ca
MCRI Projects: A1: Benchmarking; A3: Land; B1: New Suburban Forms (Team Lead); B7: Transportation; C3: Europe Research Cluster; MCRI Steering Committee.
Background: Ute Lehrer is an Applicant for the MCRI on 'Global Suburbanisms' and holds a PhD in Urban Planning from UCLA. She taught at SUNY Buffalo and Brock University before joining York, where she serves as a Professor in the Faculty of Environmental Studies. She has been involved in comparative urban research on Zurich, Frankfurt, Berlin, Los Angeles and Toronto, investigating new urban forms, processes of spectacularization and megaprojects. She has recently completed a SSHRC-funded project on "Urban Images, Public Space and the Growth of Private Interest in Toronto" in which she studied the development of private residential real estate development in form of condominium towers in Toronto. She was involved in an in-depth comparative study of the financial centres of Frankfurt and Zurich in the 1990s, the first such comparative study on two global cities in continental Europe (Hitz et al. 1995).
Research Interests: Cities and Globalization; Economic Restructuring and Urban Form; Political Economy of the Built Environment; Theory and History of Planning, Urban Design and Architecture; Built Environment, Ethnicity and Immigration to Urban Area.
Selected Publications:
Lehrer, U. & Pantalone, P. (2018). The Sky is Not the Limit: Negotiating Height and Density in Toronto's Condominium Boom. In A.E.G Jonas, B. Miller, K. Ward & D. Wilson (eds.) Spaces of Urban Politics. New York: Routledge.
Harris, R. & Lehrer, U. (eds.)(2018). The Suburban Land Question: A Global Survey. Toronto: University of Toronto Press.
Lehrer, U. & Tchoukaleyska, R. (2017). Old Wine in New Bottles: Land, Population Growth and Montpellier's Suburban Face-Off. In N. Phelps (ed.) Old Europe, New Suburbanization? Governance, Land and Infrastructure in European Suburbanization. Toronto: Toronto University Press, pp. 133-157.
Lehrer, U. (2016). Room for the Good Society? Public space, amenities and the condominium. In H. Rangan, M.K. NG, L. Porter & J. Chase (eds.) Insurgencies and Revolutions: Reflections on John Friedmann's contributions to planning theory and practice. Boston: Routledge RTPI Library Series.
Belina, B. & Lehrer, U. (2016). The global city region: constantly emerging scalar fix, terrain of inter-municipal competition and corporate profit strategy. In J.A. Boudreau, R. Keil, S. Kipfer & P. Hamel (eds.) Governing Cities through Regions: Canadian and European Perspectives, Waterloo: Wilfried Laurier Press.
Lehrer, U., Harris, R. & Bloch, R. (2015). The Suburban Land Question. Urban Planning International. 30 (6): 18-26.
Lehrer, U., Harris, R. & Bloch, R. (2015). La Question du Territoire Suburbain. Pole Sud: Revue de science de l'Europe méridionale, special issue Sous le foncier, la politique. 42 (1): 63-85.
Lehrer, U. (2013). FlexSpace – Suburban Forms. In R. Keil (ed.) Suburban Constellations. Governance, Land and Infrastructure in the 21st Century. Berlin: Jovis, pp. 56-61.
Lehrer, U. (2011). Urban Development and the Creative Class in a Neoliberal Age: Two Case Studies in Toronto. In J. Künkel & M. Mayer (eds) Neoliberal Urbanism and its Contestations: Crossing Theoretical Boundaries. Palgrave,pp.  99-118.
Lehrer, U. (2011). Urban Design Competitions. In T. Banerjee & A. Loukaitou-Sideris (eds.) Companion to Urban Design. Routledge, pp. 304-316.
Lehrer, U., Kipfer, S., Keil, R. (2010). Reurbanization in Toronto: Condominium boom and social housing revitalization. DISP: The Planning Review. 180: 81-90.
Lehrer, U., Wieditz, T. (2009). Condominium development and gentrification. Canadian Planning and Policy. 18 (1): 82-103.
Lehrer, U. & Wieditz, T. (2009). Gentrification and the Loss of Employment Lands: Toronto's Studio District. Critical Planning: 138-160.
Lehrer, U. & Laidley, J. (2008). Old Mega-projects Newly Packaged? Waterfront Redevelopment in Toronto. International Journal for Urban and Regional Research. 32 (4) 786-803.
Lehrer, U. (2008). Urban Renaissance and Resistance in Toronto. In L. Porter and K. Shaw (eds.) Whose Urban Renaissance? An international comparison of policy drivers and responses to urban regeneration strategies. London: Routledge, pp. 147-156.
Lehrer, U. (2006). Re-placing Canadian Cities: The Challenge of Landscapes of 'Desire' and 'Despair'. In T. Bunting & P. Filion (eds.) The Canadian City in Transition, 3rd edition, Oxford Press, pp. 438-449.
Lehrer, U. & Winkler, A.  (2006). Public or private? The Pope Squat and Housing Struggles in Toronto. Social Justice: A Journal of Crime, Conflict, and World Order. 33 (3).
Lehrer, U. & Keil, R.  (2006). From Possible Urban Worlds to the Contested Metropolis: Urban Research and Activism in the Age of Neoliberalism. In H. Leitner, J. Peck & E. Sheppard (eds.) Contested Urban Futures. Guilford Press, pp. 291-310.
Lehrer, U. (1998). Is There Still Room for Public Space? Global Cities and the Privatization of the Public Realm. In International Network for Urban Research and Action (ed.) Possible Urban Worlds. Basel, Boston: Birkhaeuser, pp. 200-207.
Lehrer, U. & Milgrom, R.  (1996). New (Sub)Urbanism: Countersprawl or Repackaging the Product," Capitalism, Nature, Socialism. 7 (26) 49-64.
Lehrer, U. (1994). The Image of the Periphery: The Architecture of FlexSpace. Environment and Planning D: Society and Space. 12 (2), 187-205.