Team Lead: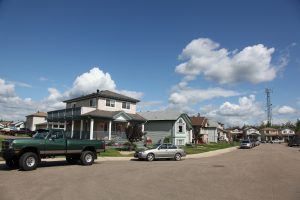 Jan Nijman (Georgia State University)
Team Members:
Liette Gilbert (York University)
Roger Keil (York University)
Paul Knox (Virginia Tech)
David Wilson (University Of Illinois at Urbana-Champaign)
Jill L. Grant (Dalhousie University)
Richard Harris (McMaster University)
Rob Shields (University of Alberta)
Caroline Andrew (University of Ottawa)
Julie-Anne Boudreau (INRS)
Pierre Hamel (Université de Montréal)
Emmanuel Brunet-Jailly (University of Victoria)
Jamie Peck (University of British Columbia)
Elvin Wyly (University of British Columbia)
Pierre Filion (University of Waterloo)
Richard Milgrom (University of Manitoba)
Byron Miller (University of Calgary)
Research Context, Methods & Goals:
This group of researchers investigated and wrote about contemporary form and meaning of the suburban in a range of North American cities. All cases were researched and written against the backdrop of the 'classic' perspective on suburbanization in North America as it was developed in the third quarter of the 20th century. This was the main commonality of the cases and the backbone to this sub-project. The purpose of this cluster was to stretch, challenge, subvert, or modify conventional understanding of suburbanisms in that same North American context in which it originated. What is the present-day logic and meaning of suburbanization in North America?
Presentations & Publications:
Conference and Workshop Presentations
Publications and Other Dissemination