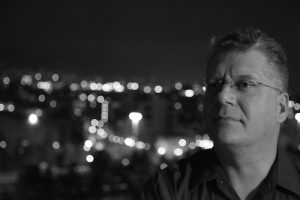 Title/Position: Associate Professor
Department/Faculty/Institution: Geography/Arts/University of British Columbia
Degree(s)/School(s): BS (Pennsylvania State), MA, Ph.D. (Minnesota)
E-mail: ewyly@geog.ubc.ca
Website: http://www.geog.ubc.ca/~ewyly
MCRI Projects: A1: Universal Benchmarking; C2: North America Research Cluster.
Background: Elvin Wyly's work centers on the interrelations between the structured political economy of market processes, and the fine-grained details of public policies in the spatial constitution of urban inequality. He is captivated by the challenge of measuring old and new forms of inequality amidst metropolitan spatial reorganization, and by the need to mobilize empirical evidence to challenge the ideological infrastructure of contemporary neoliberalism.
Research Interests: Housing markets; urban spatial structure; neighborhood change; socio-spatial inequality.
Selected Publications:
(2010) Wyly, Elvin K., Kathe Newman, Alex Schafran, and Elizabeth Lee, "Displacing New York," Environment & Planning A 42, 2602-2623.
(2010)  Wyly, Elvin K., and James DeFilippis, "Mapping Public Housing:  The Case of New York City," City & Community 9(1), 61-86.
(2010) Wyly, Elvin K., Deborah Martin, Pablo Mendez, and Steve Holloway, "Transnational Tense:  Immigration and the Transformation of American Housing Markets." Journal of Ethnic and Migration Studies 36(2), 187-208.
(2009) Wyly, Elvin K., Markus Moos, Daniel Hammel, and Emmanuel Kabahizi.  "Cartographies of Race and Class:  Mapping the Class-Monopoly Rents of American Subprime Mortgage Capital."  International Journal of Urban and Regional Research 33(2), 332-354.
(2008) Surborg, Bjoern, Rob VanWynsberghe, and Wyly, Elvin K., "Mapping the Olympic Growth Machine:  Transnational Urbanism and the Growth Machine Diaspora," City 12(3), 341-355.
(2007)  Wyly, Elvin K., Mona Atia, Elizabeth Lee, and Pablo Mendez.  "Race, Gender, and Statistical Representation:  Predatory Mortgage Lending and the U.S. Community Reinvestment Movement."  Environment and Planning A 39, 2139-2166.
(2004) Wyly, Elvin K., and Daniel J. Hammel.  "Gentrification, Segregation, and Discrimination in the American Urban System."  Environment and Planning A 36(7), 1215-1241.
(2002) Listokin, David, Wyly, Elvin K., Voicu, Ioan, and Schmitt, Brian.  "Known Facts or Reasonable Assumptions?  An Examination of Alternative Sources of Housing Data."  Journal of Housing Research 13(2), 219-251.
(2002) Wyly, Elvin K., and Holloway, Steven R.  "Invisible Cities:  Geography and the Disappearance of 'Race' from Mortgage-Lending Data in the USA."  Social and Cultural Geography 3(3), 247-282.
(2001) Smith, Neil, Caris, Paul, and Wyly, Elvin K.  "The 'Camden Syndrome' and the Menace of Suburban Decline:  Residential Disinvestment and its Discontents in Camden County, New Jersey."  Urban Affairs Review 36(4), 497-531.
(1999) Wyly, Elvin K.  "Continuity and Change in the Restless Urban Landscape."  Economic Geography 75(4), 309-338.