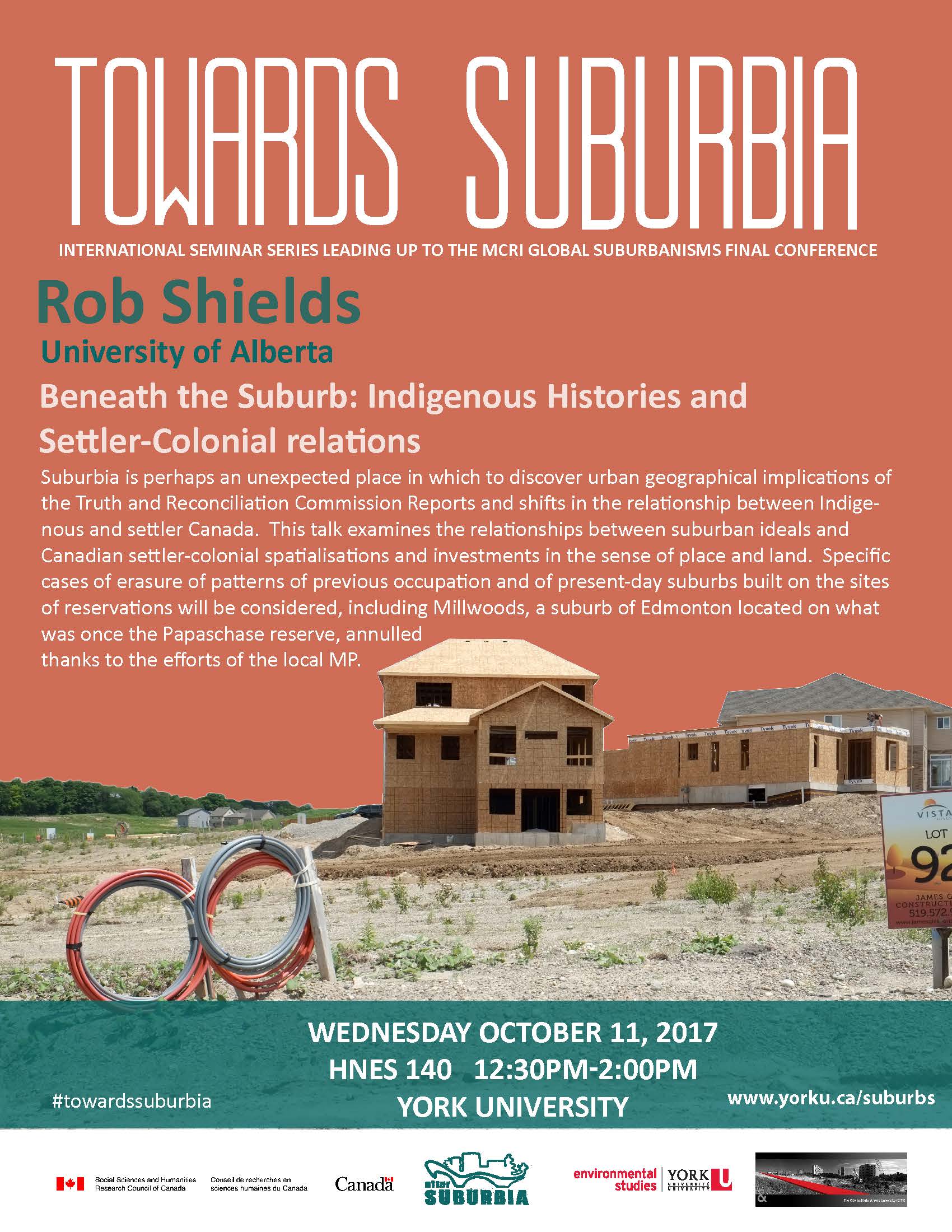 Wednesday October 11, 2017, 12:30pm-2pm. Room 140, Health, Nursing & Environmental Studies Building, York University
Suburbia is perhaps an unexpected place in which to discover urban geographical implications of the Truth and Reconciliation Commission Reports and shifts in the relationship between Indigenous and settler Canada. This talk examines the relationships between suburban ideals and Canadian settler-colonial spatialisations and investments in the sense of place and land. Specific cases of erasure of patterns of previous occupation and of present-day suburbs built on the sites of reservations will be considered, including Millwoods, a suburb of Edmonton located on what was once the Papaschase reserve, annulled thanks to the efforts of the local MP.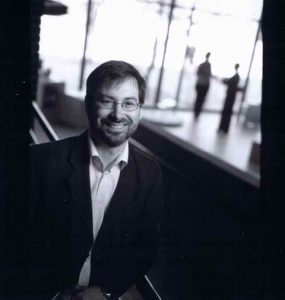 Rob Shields' work spans architecture, planning and urban geography. He is an award-winning author and co-editor of numerous books including Spatial Questions, The Virtual, Lifestyle Shopping, Cultures of Internet, Lefebvre Love and Struggle, Places on the Margin, and Building Tomorrow: Innovation in Construction and Engineering as well as online projects such as strip-appeal.com and spaceandculture.com. Before being awarded the University of Alberta's Henry Marshall Tory Endowed Research Chair in Sociology, Dr. Shields was Professor of Sociology and past Director of the Institute of Interdisciplinary Studies at Carleton University, Ottawa. A Commonwealth Scholar at University of Sussex, Robs early career was in passive solar design which he studied at Carleton University's School of Architecture. He founded Space and Culture, an international peer-refereed journal, and Curb Canadian planning magazine. He was 2014 City of Vienna Visiting Professor in Architecture and Planning at TUWien and is currently completing research on nanotechnology as a space of concern.