Beyond Suburbia | A farewell and many thank-yous.
By the end of 2019, the Major Collaborative Research Initiative Global Suburbanisms will cease to be active. We have spent our generous research funds, closed the books, and have submitted the final report to SSHRC. It has been a pleasure working with so many wise and dedicated colleagues on such an extensive project and to engage with so many enthusiastic graduate and undergraduate students, practitioners and artists. A special shout-out goes to our advisory board who were always ready to assist: Teresa Caldeira, Abidin Kusno, Terry McGee, Ananya Roy, Tom Sieverts – as well as Bob Young, who sadly did not live to see the end of this journey.
The initiative itself will build on its huge accomplishments and collegial networks that span the globe. We have done more than we expected in our wildest dreams. We have summarized it here [https://theconversation.com/suburban-change-is-transforming-city-life-around-the-world-125598]. The tremendous output of work, including recorded talks, links to reports, and other resources can also be accessed on this website which will act as a project archive. We invite you to use in ways that are productive to you. If you have queries, please direct them to me at rkeil@yorku.ca. The University of Toronto book series remains open for submissions of proposals and manuscripts. We would love to have your book published under our imprimatur.
For me, as the principal investigator, what is left is to say good-bye and to thank all participants and contributors as well as everyone who is following our work through our publications and social media. It has been a wonderful journey. I am on sabbatical now and I will continue to examine suburbanization with colleagues around the globe. Having received a Forrest Foundation fellowship, I will collaborate with Professor Paul Maginn at the University of Western Australia on suburbanization in Perth and Toronto in November 2019. In the spring of 2020, I will be Visiting Chair at the Instituto de Estudos Avançados Transdisciplinares, Universidade Federal de Minas Gerais in Belo Horizonte, Brazil, and will work with colleagues on vector borne infectious disease and extended urbanization.
In light of the global scope of Global Suburbanisms, I would be remiss not to mention the fact that the project put York University on the map as a centre of urban research. This also included the tremendous innovations and administrative capacities by staff at the City Institute and the Global Suburbanisms office at FES. I want to thank those institutions and individuals for their support. Among the many full-time staff and part time students that made the project a success, research coordinators Sara Macdonald, Lucy Lynch and Cara Chellew deserve special mention.
I will see you on the other side of the picket fence.
Roger Keil
November 2019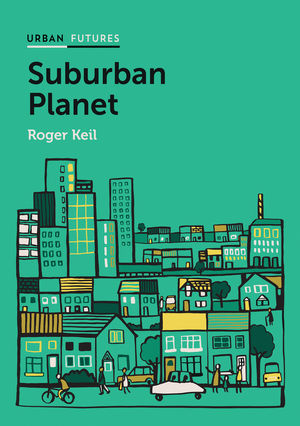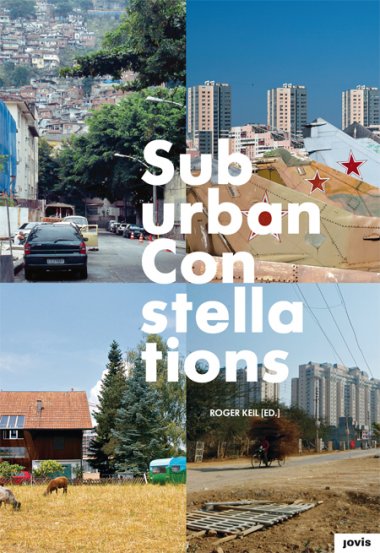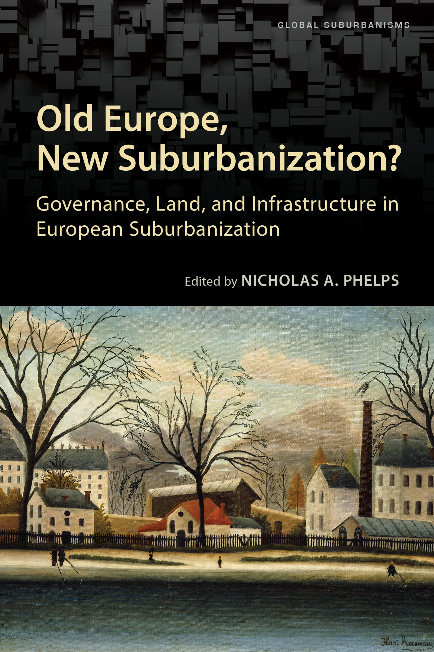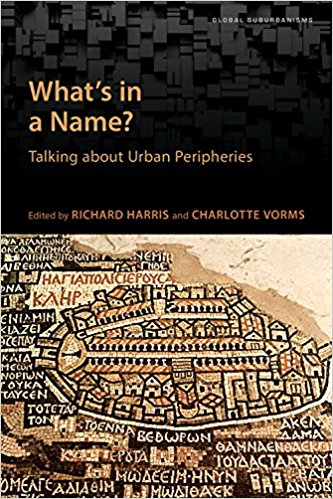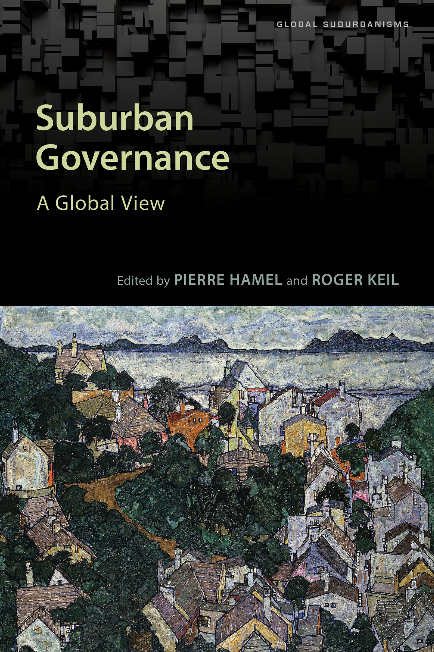 This research is supported by the Social Sciences and Humanities Research Council of Canada through funding from the Major Collaborative Research Initiative "Global Suburbansims: Governance, Land, and Infrastructure in the 21st Century" (2010-2017).